Murashinsky Plywood Plant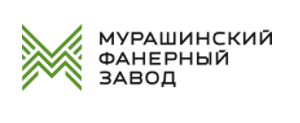 he ceremonial launch of the first plywood line and the receipt of the first batch of goods took place on December 15, 2017.
Less than two years after the decision to build was taken, a modern large-format birch plywood plant with the capacity of 60 000 cubic meters per year was constructed on the empty site located in the town of Murashi, Kirov region.
By 2021, the plant has increased its production capacity to 120 000 cubic meters of plywood per year. Modern market conditions require constant expansion and renewal of the range of products, therefore, in April 2018, the production of RUF fuel briquettes was mastered.
+7 (8332) 32-61-51